15 Street Food in Delhi
Delhi, the capital of India, is famous for its street food culture.
Street food refers to food and beverages that are prepared and sold by vendors on the streets and other public places, such as markets, fairs, and festivals. Street food can be found in many countries around the world and is often associated with a particular culture or region.
Street food is known for its convenience, affordability, and wide variety of flavors and ingredients. It can range from simple snacks like roasted nuts and fresh fruits to more elaborate dishes like grilled meats, noodles, and rice dishes. Some popular examples of street food include hot dogs, tacos, falafel, kebabs, baozi, and samosas.
While street food is enjoyed by many people, it can also pose health risks if not prepared and stored properly. It is important to choose vendors who practice good hygiene and food safety practices and to be cautious when consuming street food in areas with poor sanitation.
Here are 15 street food in Delhi that are popular among locals and tourists alike: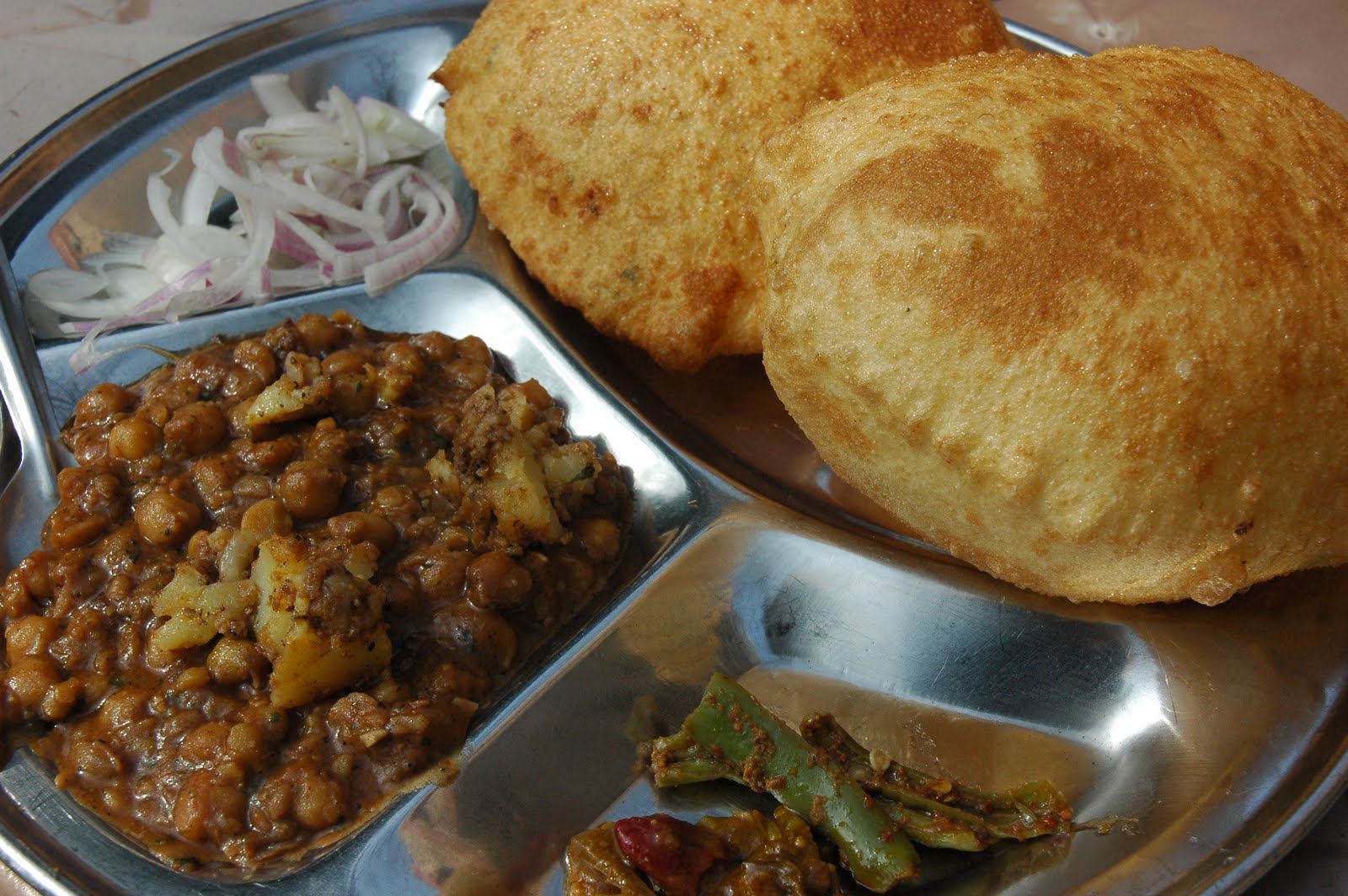 Chole Bhature – This is a spicy and tangy dish made with a spicy chickpea curry (chole) and deep-fried bread (bhature).
Aloo Tikki – Aloo Tikki is a popular snack made with mashed potatoes, spices, and herbs. It is served with chutneys and toppings like onions, tomatoes, and yogurt.
Papdi Chaat – Papdi Chaat is a crispy and crunchy snack made with fried dough wafers (papdi), potatoes, chickpeas, yogurt, and chutneys.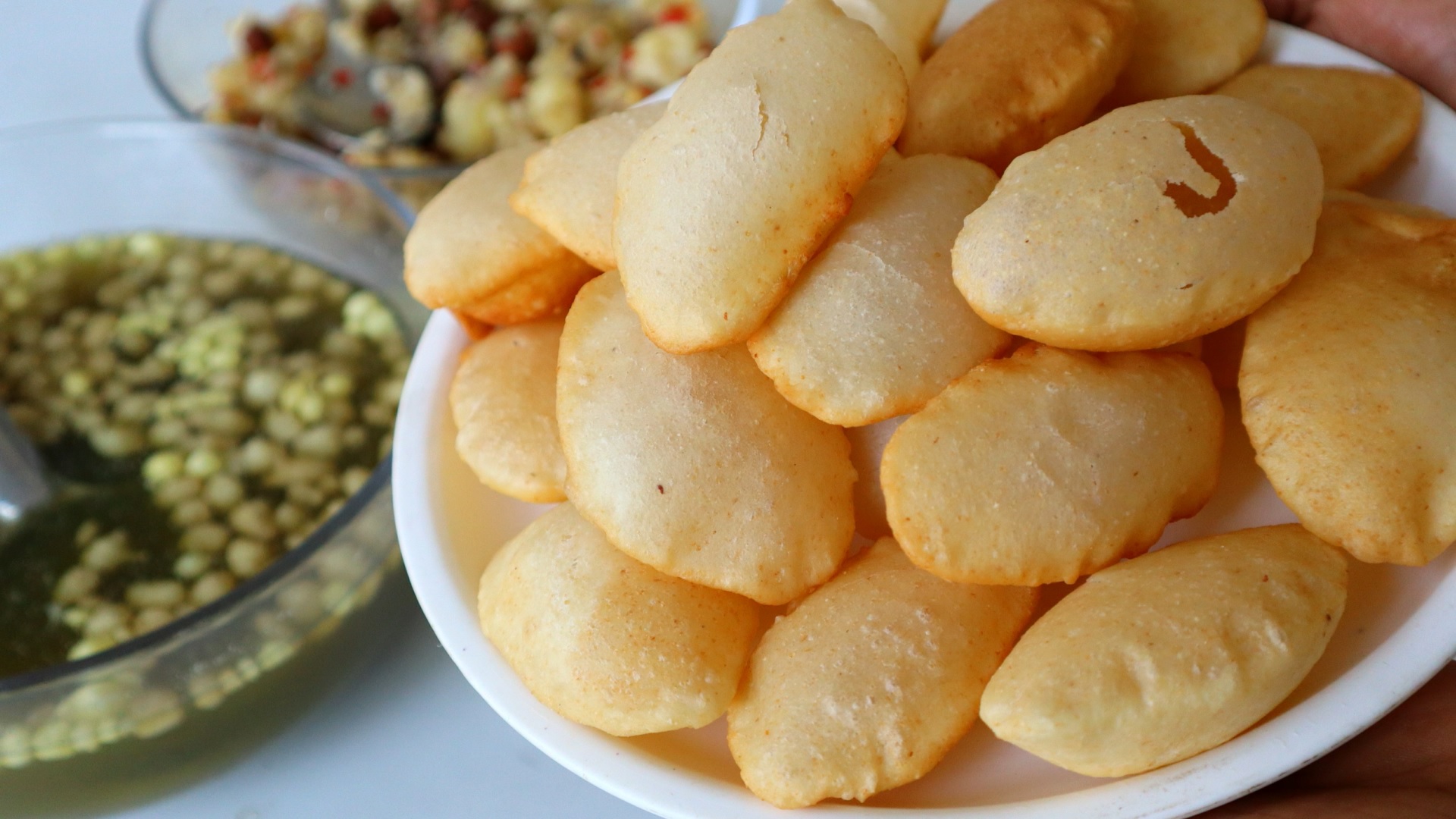 Golgappe – Also known as pani puri, this is a popular street food in Delhi that consists of crispy hollow balls filled with spicy and tangy water, potatoes, and chickpeas.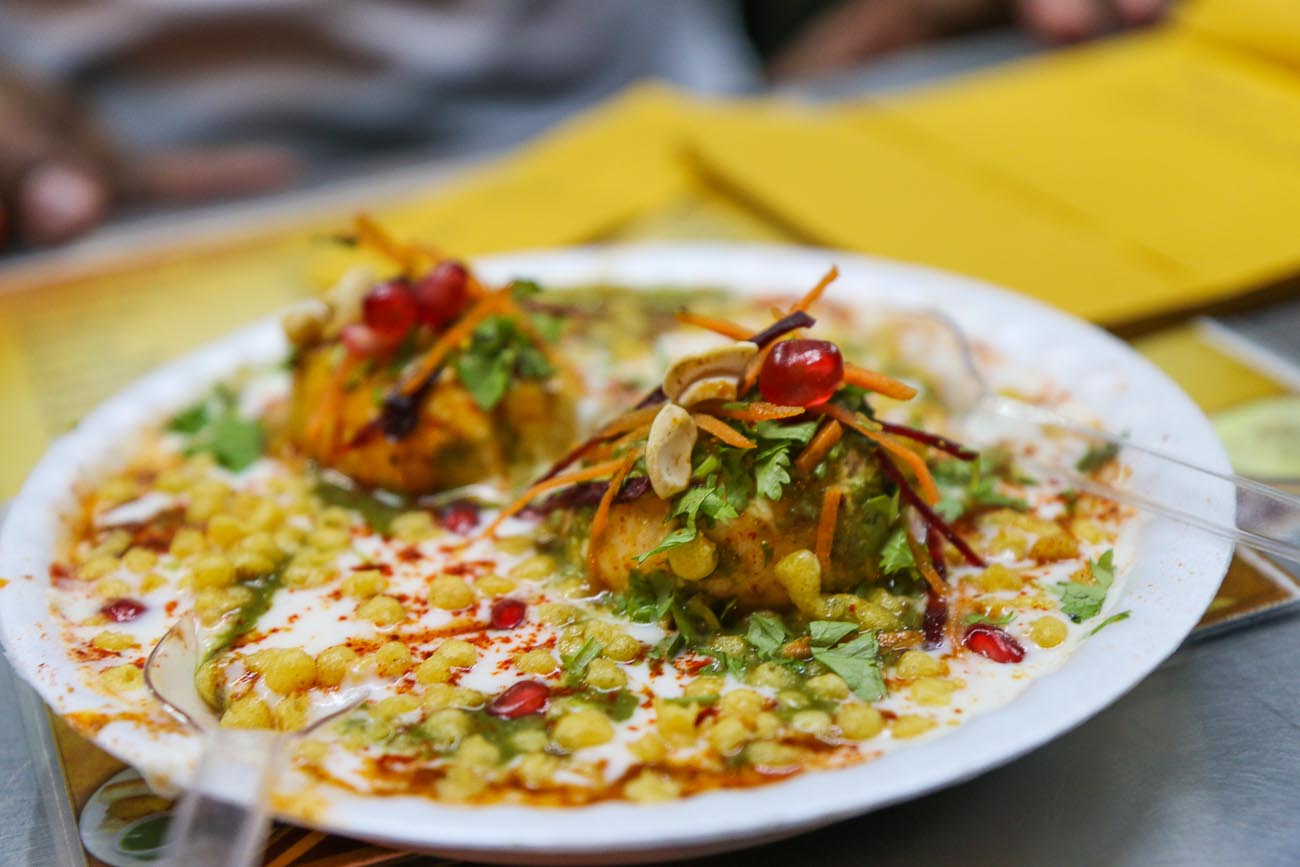 Dahi Bhalla – Dahi Bhalla is a dish made with deep-fried lentil dumplings soaked in sweet yogurt and garnished with chutneys and spices.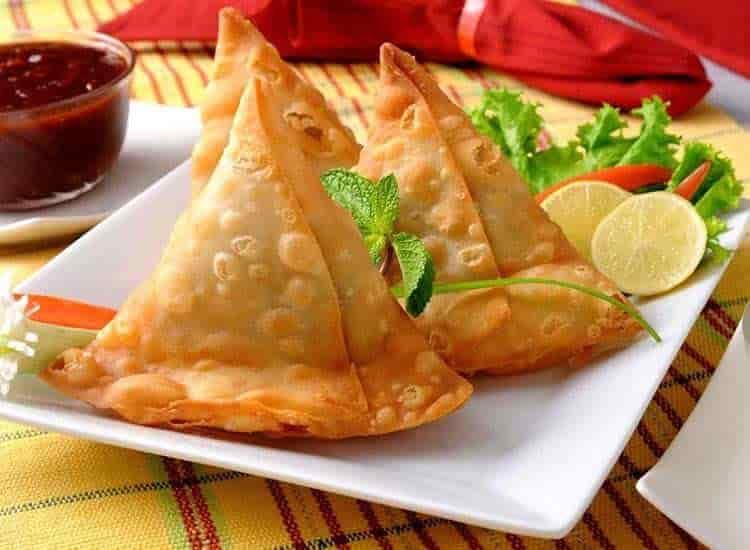 Samosas – Samosas are a popular snack in Delhi made with crispy pastry filled with spiced potatoes and peas.
Kebabs – Kebabs are a type of meat dish made with marinated meat grilled over charcoal. Delhi is famous for its Galouti kebabs, Seekh Kebabs, and Shami Kebabs.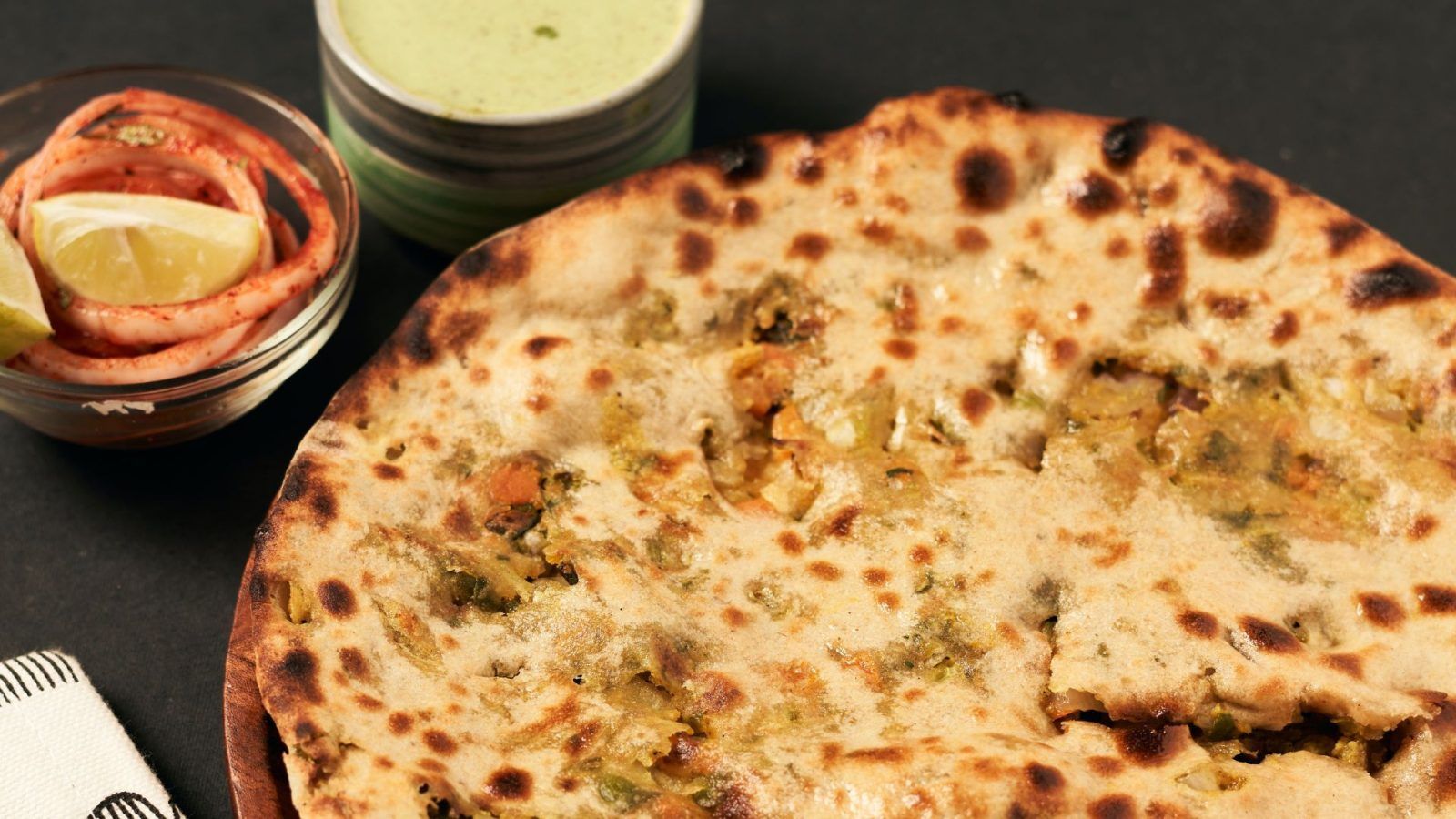 Paratha – Paranthas are a type of Indian flatbread that is stuffed with various fillings like potatoes, onions, paneer, and served with chutneys and pickles.
Chaat – Chaat is a popular snack in Delhi that consists of a variety of fried snacks, yogurt, and chutneys.
Jalebi – Jalebi is a sweet snack made with deep-fried batter soaked in sugar syrup. It is served hot and crispy.
Rabri – Rabri is a sweet dish made with thickened milk, sugar, and flavored with cardamom and saffron.
Kulfi – Kulfi is a popular frozen dessert made with sweetened and flavored milk that is frozen in molds.
Lassi – Lassi is a refreshing yogurt-based drink that is blended with sugar, spices, and sometimes fruit.
Kachori – Kachori is a spicy snack made with crispy pastry stuffed with spiced lentils, onions, and potatoes.
Chur Chur Naan – Chur Chur Naan is a type of Indian bread that is made with wheat flour, baked in a clay oven, and served with butter or ghee. It is crushed before serving, giving it a crispy texture.
For more blogs visit here:https://www.bloggbuzz.com/